---
The bottom freezer with A++ rating and VitaFresh Box: very efficient- keeps your fruits and vegetables fresh longer.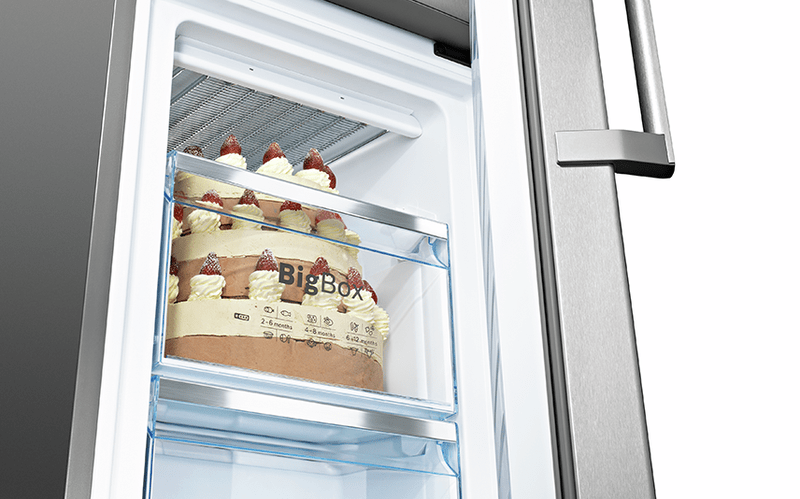 BigBox Frozen
An extra-deep frozen food drawer for practical stacking of frozen foods container or large frozen items like gateaux or pizzas. No matter whether you have to cater for a child's birthday or freeze a wedding cake – in the BigBox you will find enough space for large frozen goods.
Vita Fresh
Innovative VitaFresh cooling technology keeps food fresh for up to three times longer. Within the VitaFresh section, there are two air humidity zones: The dry VitaFresh Zone is perfect for storing sausage, cheese, meat and fish. The moist VitaFresh Zone provides the perfect environment for fruit and vegetables and ensures that freshness, flavour and nutritional value are retained for longer.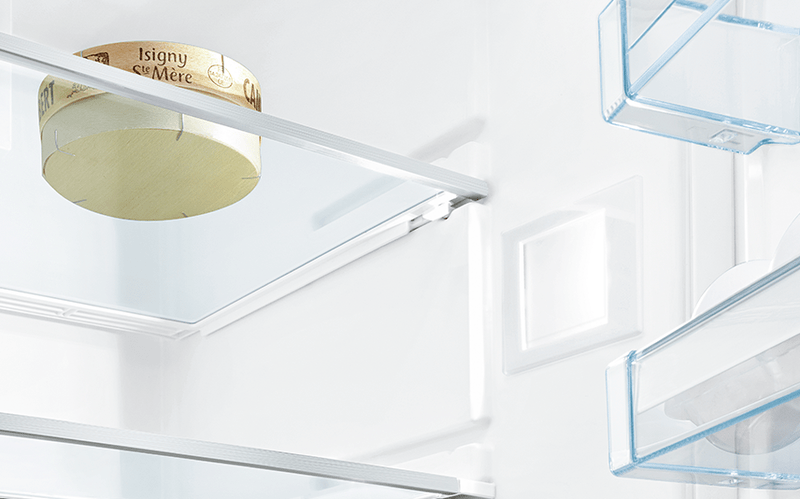 Contents In The Spotlight
LED lights bring a completely new lighting concept to fridges, guaranteeing even, glare-free interior illumination. LED lights use less electricity than conventional fridge lights and last an (appliance) lifetime.
Low Frost
Low Frost saves you lots of work by considerably reducing ice formation. Fridge-freezers need defrosting much less often and energy consumption remains constant. And when you do need to defrost, we have the right solution for you: a practical vent at the base of the appliance means that this is quick and easy too.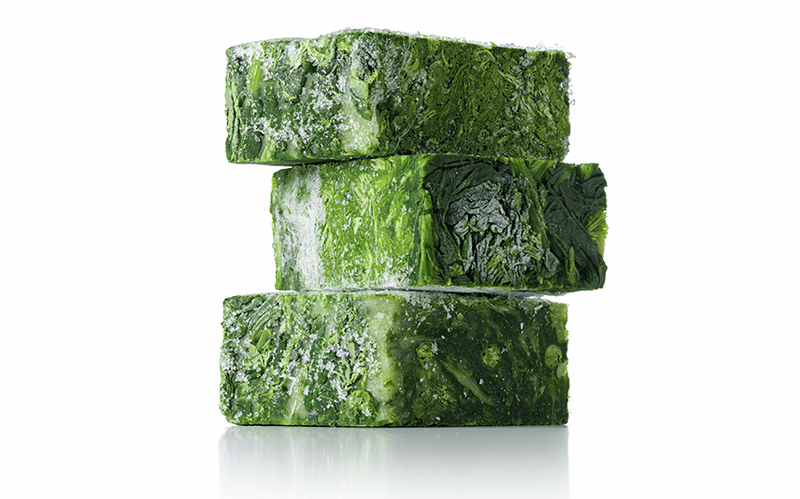 Super Freezing
SuperFreezing protects frozen food from defrosting when adding new food to the freezer, and the new food freezes faster. Appliances with an automatic freezing function return to normal operation once the required temperature is reached. This prevents energy waste.
Specifications
| | |
| --- | --- |
| Energy Rating | A++ |
| Build Type | Freestanding |
| Fridge / Freezer Split | 50 / 50 |
| Total Capacity (L) | 287 |
| Fridge Capacity (L) | 193 |
| Freezer Capacity (L) | 94 |
| Fridge Shelves | 4 |
| Freezer Drawers | 3 |
| Frost Free | No |
| Auto Defrost | No |
| Plumbed | No |
| Noise Level (dB) | 39 |
| Display Type | LED |
| Interior Light | Yes |
| Temperature Display | Yes |
| Touch Control | Yes |
| Annual Energy Consumption (kW) | 219 |
| Width (mm) | 650 |
| Height (mm) | 1760 |
| Length (mm) | 600 |
| Weight (kg) | 76 |
| Colour | Stainless Steel |